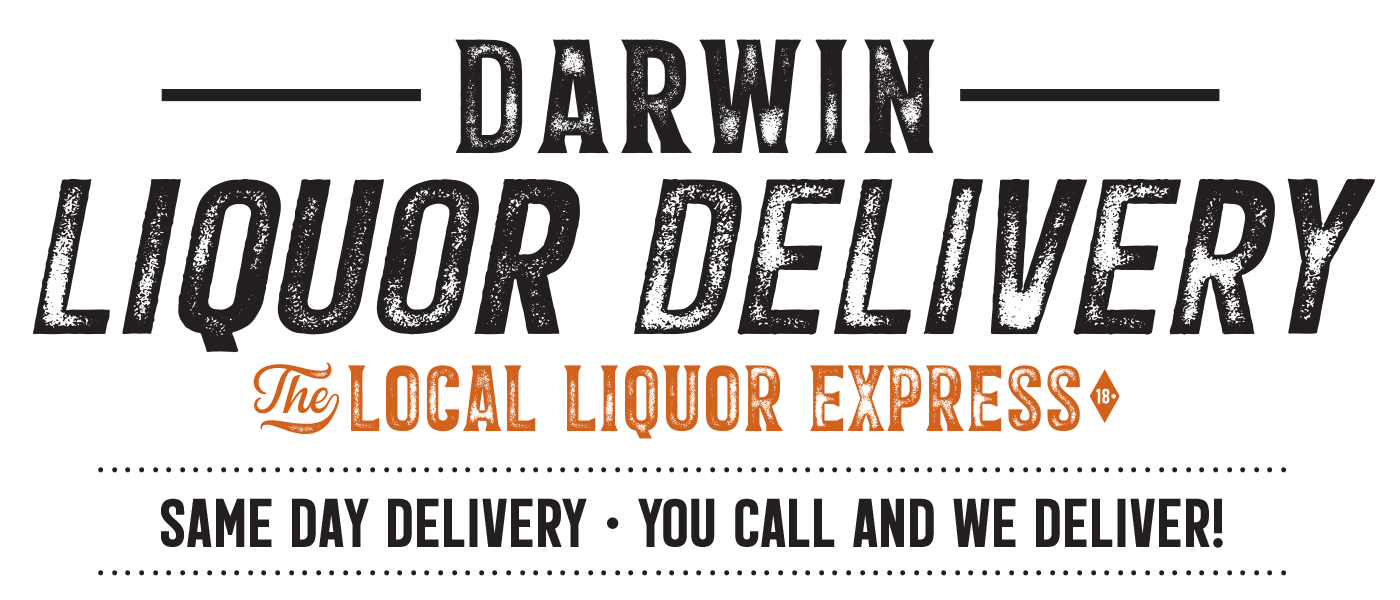 Darwin Liquor Delivery
BOOK YOUR ORDER BETWEEN 9-30am and NOON
FOR SAME DAY DELIVERY
We are Darwin's Local Liquor Delivery service and we offer a complete range of Beer, Wine & Spirits. This is a family owned business and we thank you for shopping local! Whatever you're looking for please call us and we'll get you sorted. For same day delivery please call between 9-30am and 12 noon. We'll do our best but orders taken after 12 noon may be delivered the next day.
OPEN MONDAY - FRIDAY from 9-30am to 7pm
SATURDAYS 9-30am to 6pm
*DELIVERIES BEFORE 5pm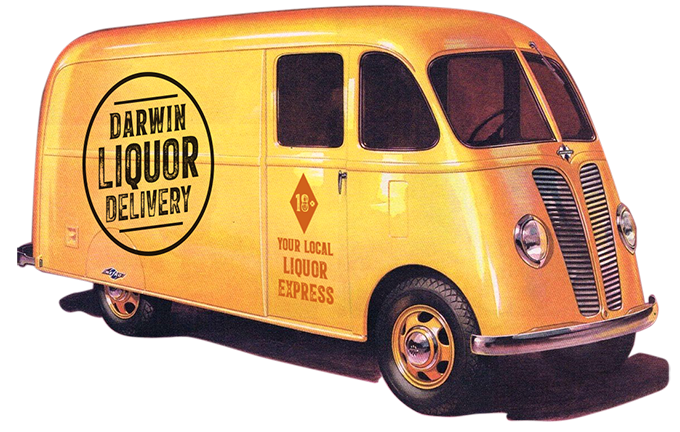 Our Story
Global problems require local solutions. In response to the crazy coronavirus pandemic of 2020, Darwin Liquor Delivery proves that necessity is the mother of invention. Amidst a worldwide lockdown, when people are being asked to stay at home, we feel that if the people can't come to us, then we must come to the people…
Operating six days per week, Darwin Liquor Delivery is the answer to all your alcohol home delivery needs.
Darwin Liquor Delivery is brought to you by the good folk behind Winnellie Cellars. The Dowling family have been serving drinks to thirsty Territorians since the 1920s, so you can count on us to keep the good times flowing, even in a global crisis. We will deliver beer, wine and spirits to Darwin and Palmerston suburbs, offering the same unbeatable prices and friendly service we have provided for close to 100 years.
How does it work?
It's super simple… You call and we deliver!
Call 8984 3622. Opening hours are 9:30am-7pm Monday-Friday, and 9:30am-6pm Saturdays. Deliveries are made before 5pm. For local express service same-day delivery, call in and place your order between 9:30am and noon.
There is a $65 minimum purchase plus a $14.99* delivery fee. The purchaser must be at the delivery address to accept the order and provide their ID upon delivery. For more information please email enquiries@ntpubco.com.au
What can I order?
Pretty much anything you could normally buy from our bottleshops. Our range of stock is huge! Call us now to find out our prices and daily specials.
Health & Safety
Darwin Liquor Delivery care greatly about the well being of our community. We understand the health concerns and need for absolute care during this pandemic. All necessary precautions are taken to make our home alcohol deliveries as safe and contact-free as possible.

Your best bet is to call and check for our daily specials. All prices can be quoted on calling or alternatively check out thirstycamelnt.com.au for current discounted products on offer.


Darwin Liquor Delivery accept Credit Card payments over the phone OR
Pay pass and eftpos available on delivery.
*PLEASE NOTE Delivery to "Lee Point" is $25
Purchaser verification is needed when ordering.
Approved Photo ID includes:
Drivers licence
Passport
Proof of age card
NT Ochre card
Australia Post key pass card.
Want to be the first to find out about our special deals?
JOIN OUR MAILING LIST